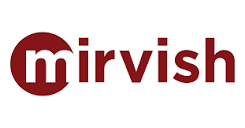 1% cashback on your purchases
Description about Harry Potter and the Cursed Child
It's Time To Believe In Magic.
You will be surrounded by breathtaking spells and spectacular effects everywhere you look during the
Harry Potter and the Cursed Child
show.
Adventure runs in the family. When Harry Potter's head-strong son Albus befriends the son of his fiercest rival, Draco Malfoy, it sparks an unbelievable new journey for them all—with the power to change the past and future forever. Prepare for a mind-blowing race through time, spectacular spells, and an epic battle, all brought to life with the most astonishing theatrical magic ever seen on stage.
The magic begins the moment you step inside the CAA Ed Mirvish Theatre. The entire theatre has been transformed with hidden surprises to discover around every corner.
Enjoy a moving story that will capture your senses, with jaw-dropping theatrical effects that will blow your mind! You have to see it to believe it.
Additional info
Your cashback should appear within 2 weeks of posting your payment as pending
The money will be added to your account
How to use cashback
Choose one of the stores and visit it by click the button above
Make a purchase online and receive your product
The money will be added to your account in 30 days